Divorce Attorneys in League City
Personalized Legal Counsel Inside & Outside the Courtroom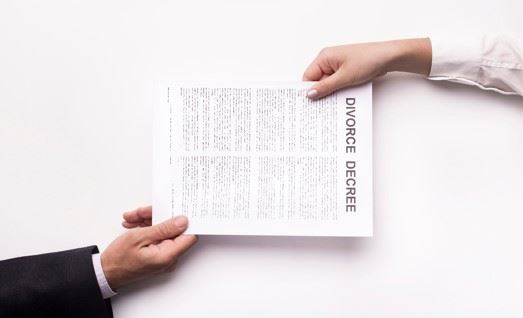 Divorce is one of the most harrowing experiences a person can go through in their lives. It will may change your family dynamics and cause stress and heartache for everyone involved, including your children. There are other practical concerns, as well, such as what will happen to your assets, your debts, what your child custody arrangements will look like, and if spousal support will be awarded. And that's just the tip of the iceberg when it comes to the terms of a divorce. Regardless of the particulars of your divorce, retaining a skilled, highly trained League City divorce attorney is critical to keeping the best interests of you and your children front and center.
Facing a divorce is emotional, frustrating, and you shouldn't have to face it alone. At Hunt Law Firm, our divorce attorneys are highly adept at navigating Texas divorce laws and are ready to protect your property and your rights with responsive, committed representation every step of the way.
Our divorce attorneys at Hunt Law Firm will stand by your side with unwavering legal guidance and support when you need it first. To contact our firm, call (832) 781-0320 today to schedule your confidential one-on-one consultation.
On This Page:
FAQs About Divorce in Texas
How Long Do I Have to Live in Texas to Obtain a Divorce in Texas?
To file for a divorce in the state of Texas, one of the spouses must have been a resident in the state for a continuous 6-month period and must have been a resident in the county where the divorce is filed for at least 90 days, per Texas Family Code § 6.301.
Does Texas Have a Waiting Period Before Divorce?
Texas family courts can't grant a divorce until at least 60 days have passed since the divorce petition was filed, per Texas Family Code § 6.702, unless a) the responding spouse has been convicted or is legally accused of having been violent towards the petitioner or a member of the family household, or b) the petitioner has an active protective order against the responding spouse due to domestic violence.
Do I Need to Have Grounds for My Divorce?
Texas is a "no-fault" divorce state, meaning you do not have to prove any reason for dissolving your marriage. However, if you choose to file for a fault-based divorce in your petition, the court will take it into consideration in determining the fair division of the couple's property. Examples of fault-based divorces in Texas include adultery, cruel treatment, abandonment, conviction of a felony or long-term imprisonment, or confinement in a mental hospital for at least 3 years. See Texas Family Code §§ 6.001-6.008 for further information.
How Do I Get Permanent Alimony?
Spouses can request spousal maintenance (alimony) if they lack sufficient property to provide for their minimum reasonable needs or if the marriage lasted 10+ years and the requesting spouse lacks sufficient property to provide for their minimal needs and lacks earning ability to provide for themselves. There are other stipulations for gaining spousal maintenance, as per Texas Family Code § 8.051.
To learn more about divorce laws in Texas, consult with our divorce lawyers in League City by dialing (832) 781-0320 today. We offer one-on-one private consultations.
Call the Hunt Law Firm for a Private Consultation at

(832) 781-0320

Now
Are you considering divorce or ready to proceed with your divorce and need legal assistance? Contact Hunt Law Firm without delay. As with all legal matters, the sooner you obtain legal representation and have the guidance and advocacy of a skilled League City divorce lawyer, the more likely you will be prepared to have a stronger case, especially if you have to proceed to litigation.
You deserve to have a brighter future post-divorce. Contact us now to request your initial consultation to speak with a legal professional 1:1 about your case. Our divorce lawyers also have legal offices in Katy and Cypress. Call (832) 781-0320 to get started.
"Best choice I made!"

- Carmen

"Hunt Law Firm was professional, dedicated, and even compassionate, and I am forever grateful for the services they provided."

- Marcel

"Yanine Krohn did a great job handling my case!"

- Scott
Skilled Litigators & Counselors at Law
What Else Makes Our Firm Unique?
Quick Response Time

You can almost always expect a call back in 24 hours, with most being returned the same day.

One on One Attention

You'll receive personalized attention from our small, boutique firm.

Compassionate & Honest

You'll get an attorney who is compassionate, receptive, and responsive to your needs.

Cost-Effective Firm

We use technology to reduce costs, including access to an online client portal.