Grandparents' Rights Cases
Family Law Attorney in Katy, TX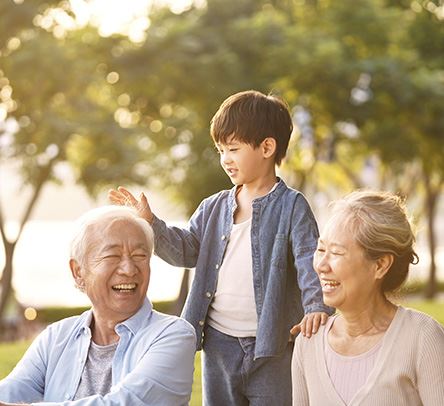 In limited circumstances, the Texas Family Code allows a court to grant visitation or possession and access rights to grandparents to see their grandchildren. Hunt Law Firm will discuss individuals' particular cases and represent grandparents who may qualify to petition a court to see their grandchildren.
Hunt Law Firm can help grandparents seek visitation or custody in multiple situations, including but not limited to:
If the children are in an unfit situation
If the parents divorce and are trying to keep the children from the grandparents
If the parents pass away and the grandparents want full custody
If both parents are incarcerated or unfit to raise the children
Our attorneys can help prepare an original petition, modification, or enforcement. You can count on zealous advocacy inside and outside the courtroom, as well as receptive and responsive representation in your child custody matter. You will be involved in your case throughout the entire process, and you will make important decisions of substance at each stage of the case.
How can the firm help me? Find out when you call!
At Hunt Law Firm you will receive personalized attention focused on your best interests. As a grandparent, you may have rights to maintain contact and visitation with your grandchildren, especially if you have a good relationship with them.
Oftentimes, the court will make a decision in the best interests of the children, and if it is believed a full relationship will be of benefit, the court may rule in your favor. We can help you compile all the information you need and advise you every step of the way. For the advocacy you need in maintaining your rights as a grandparent, call our firm today.
You can schedule your initial consultation in order to discuss your case!