League City Divorce Attorneys
Facing a divorce is emotional, frustrating, and you shouldn't have to face it alone. At Hunt Law Firm, our divorce attorneys are highly adept at navigating Texas divorce laws and are ready to protect your property and your rights with responsive, committed representation every step of the way.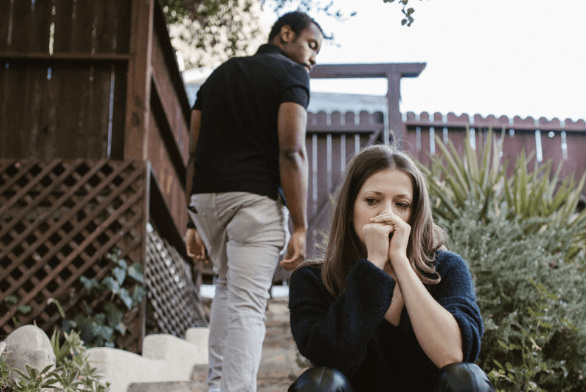 On This Page
Our divorce attorneys at Hunt Law Firm will stand by your side with unwavering legal guidance and support when you need it first. To contact our firm, call (281) 502-2592 today to schedule your confidential one-on-one consultation.
Common Concerns in a Divorce
A divorce is the dissolution or end of your marriage. As such, many important factors and responsibilities that were once a crucial part of that marriage will need to be handled another way. A major part of our work as your League City divorce lawyers will be to ensure that your family and private life can continue comfortably when the divorce finalizes by helping you resolve all these factors in your best interests.
In a divorce, you could need to find a solution for the following and more:
Child custody: The decision of who will get to continue living with and making important decisions for your child after divorce could be the most stressful part of the entire process. Let us help you through it. Your child's best interests will always be kept in focus as we work.
Child support: A child support order requires one parent of divorce to provide financial support to the other each month, which must be used to the benefit of their child or children. Typically, the parent who does not have primary custody rights will provide the payments to the other.
Property division: Texas follows equitable community property rules when splitting assets in a divorce. Under these rules, community property gained during the course of the marriage will be split based on what is fair, not necessarily on what is even.
Spousal support: If one spouse makes less income than the other, then the spouse with greater income might be ordered to pay monthly spousal support. The goal is to keep both spouses at or around the same quality of living that they enjoyed while married.
How to Prepare for Divorce
Divorce is often more intimidating on paper than it is in practice. Once you get started with the help of our League City divorce attorneys, you will feel a great amount of stress roll off your shoulders. To get yourself prepared for the first steps of divorce, team up with us.
To prepare for divorce, you should do the following:
Open private accounts: You won't want to use joint accounts that you share with your spouse if you can avoid it. Look into opening private accounts with your banks and other important organizations to use while the divorce is pending.
Secure your accounts: Any account with a password that your spouse might be able to guess should be secured, either by changing that password or temporarily closing it. For example, you should seal your social media accounts and not use them for the time being.
Collect financial documents: You should gather copies of any important financial accounts or regular transactions like a mortgage or car payments. When getting copies, you can ask about doing so confidentially in case you are worried about your spouse getting a notification that information has been requested about a joint account.
Contact our attorneys: With the basic documents in hand, you should come to our divorce lawyers. We can use this initial information to review the situation and get you pointed in the right direction.
Benefits of Hiring a Divorce Lawyer
Everyone hires a divorce attorney for their own reasons. Yet you will be able to enjoy a few benefits of hiring our League City divorce lawyers, no matter why you need help during a divorce.
Three top benefits of hiring a divorce attorney include:
Legal knowledge: You get all our legal knowledge and experience when you hire us and allow us to act on your behalf. You don't need to know Texas family and divorce law in heavy detail because we already do.
Mistake avoidance: One simple mistake – like missing a filing deadline – can disrupt your entire divorce and slow things down. Put us in charge of your case, and we will be sure to avoid such mistakes and prevent unnecessary delays.
Stress reduction: Perhaps the most common reason why people come to Hunt Law Firm to hire our divorce attorneys is to reduce the stress they feel throughout the case. With us handling everything, you can breathe a sigh of relief and keep focusing on your kids, career, and so on.
Personalized Legal Counsel Inside & Outside the Courtroom
Divorce is one of the most harrowing experiences a person can go through in their lives. It will may change your family dynamics and cause stress and heartache for everyone involved, including your children. There are other practical concerns, as well, such as what will happen to your assets, your debts, what your child custody arrangements will look like, and if spousal support will be awarded. And that's just the tip of the iceberg when it comes to the terms of a divorce. Regardless of the particulars of your divorce, retaining a skilled, highly trained League City divorce attorney is critical to keeping the best interests of you and your children front and center.
Call the Hunt Law Firm for a Private Consultation at

(281) 502-2592

Now
Are you considering divorce or ready to proceed with your divorce and need legal assistance? Contact Hunt Law Firm without delay. As with all legal matters, the sooner you obtain legal representation and have the guidance and advocacy of a skilled League City divorce lawyer, the more likely you will be prepared to have a stronger case, especially if you have to proceed to litigation.
You deserve to have a brighter future post-divorce. Contact us now to request your initial consultation to speak with a legal professional 1:1 about your case. Call (281) 502-2592 to get started.
"I'll be recommending this amazing firm to everyone in the future."

- Rifath

"Right from the initial consultation meeting, to the final signing, the entire staff provided the needed support to accomplish our objectives."

- Kola

"Did exactly what we needed in a very professional way."

- Fran

"They are amazing at keeping their clients updated and being responsible with their clients' finances - I can't recommend them enough!"

- Kayla

"Yanine Krohn did a great job handling my case!"

- Scott
Skilled Litigators & Counselors at Law
What Else Makes Our Firm Unique?
Quick Response Time

You can almost always expect a call back in 24 hours, with most being returned the same day.

One on One Attention

You'll receive personalized attention from our small, boutique firm.

Compassionate & Honest

You'll get an attorney who is compassionate, receptive, and responsive to your needs.

Cost-Effective Firm

We use technology to reduce costs, including access to an online client portal.