Understanding Child Custody
In Texas, custody is referred to as conservatorship. Three types of custody can be awarded, including joint managing conservator, sole managing conservator, and possessory conservator. Joint conservatorship means that both parents will be involved in decision making for the child, including healthcare decisions.
When issuing conservatorship orders, the courts do their best to create orders that are first and foremost in the child's best interests. It is generally presumed that joint managing conservatorship is in the child's best interest. Consequently, most parents will share custody of their child.
If one person is awarded sole managing conservatorship, this means that they alone have the final say when making important decisions for the child. Possessory orders relate to visitation, and when one parent is named sole conservator, the other parent is often named possessory conservator.
For more information about Texas' child custody laws, contact our team today.
Do You Need Both Parents' Consent to Vaccinate?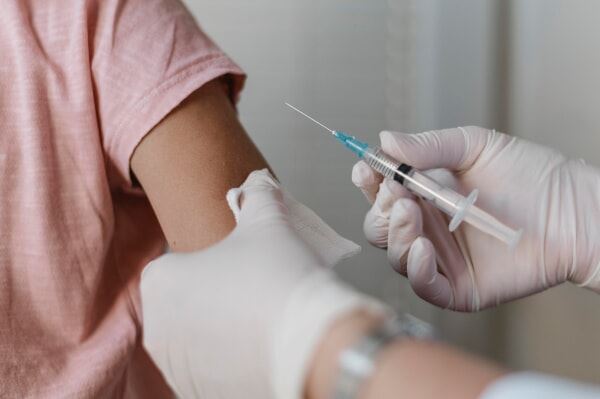 When parents have joint managing custody (also commonly referred to as joint legal custody), they will have to work together to make important decisions, such as vaccinating their children. This can be challenging when one parent wants to vaccinate and the other does not. If you are in this situation, the first thing you should do is review your custody order with your attorney.
Some custody orders name the child's pediatrician as a tiebreaker, while others stipulate that one parent can make the decision, but they must consult with the other parent first. In some custody agreements, one parent may be granted final decision-making power over specific issues. When this happens, the parent with the ultimate say can proceed with whatever decision they have made, and the dissenting parent won't have an option.
If neither parent is given final decision-making power and cannot agree, you should contact your lawyer for guidance.
Does My Child Have a Say?
While there are some states where minors can get vaccines without their parents' consent, Texas is not one of them. In Texas, minor children cannot consent to receive vaccinations without their parents' or other authorized adult's consent. In some situations, the court may also authorize vaccination for a minor. Though your child cannot consent to vaccination on their own, depending on their age and maturity level, you and their co-parent may wish to consult with them before making your decision.
Vaccine Dispute Resolution Options
As you try to resolve your vaccination dispute, you may wish to consider working with a mediator. During mediation, both parents and their lawyers will meet with a 3rd-party mediator who will help them negotiate their issue. Clients have reported that mediation gave them the space to feel heard and allowed them to develop the creative solutions they needed to resolve their issues.
If you and your former spouse cannot come to an agreement, and mediation is not an option for you, you may need to return to court. If you must go to court over a vaccination dispute with your child's other parent, you need to secure legal representation from an experienced lawyer, like ours at Hunt Law Firm. An attorney can help you prepare for court, represent you before the judge, and help you put your best foot forward.
What About the COVID-19 Vaccine?
It is projected that there will be a vaccine approved for middle- and high-school aged children in late 2021, with a vaccine for younger children not coming until 2022. Currently, the PfizerBioNTech vaccine is the only vaccine available for minor children, and in that case, only for those 16 years old or older. The Moderna and Johnson & Johnson vaccines are only approved for those who are 18 years old or older.
As the COVID-19 vaccine becomes more and more available, disputes regarding vaccinating children have increased. If you and your former spouse disagree on whether your child should receive the COVID-19 vaccine when the time comes, you should review your custody documents and speak with a trusted attorney.
To learn more about child custody and COVID-19, contact our child custody lawyers at Hunt Law Firm, PLLC at 832-781-0320.